By: Kaitlyn Bedard
Mental health is an issue that requires our attention and priority. Mental, behavioral, or developmental disorders (MBDD) do not discriminate against class, gender, age, ethnicity, race or educational background. In the US, mental illnesses rank third on the list of causes for hospitalization in 18-44 year olds (Data, 2018). Among adolescents, 12-17 years old, suicide was the second leading cause of death in 2010. Children 3-17 years old are also at risk for ADHD (attention-deficit/ hyperactivity disorder), behavioral and conduct problems, anxiety, depression, illicit drug use disorder, alcohol use disorder, cigarette dependence, and more (Children's, 2018).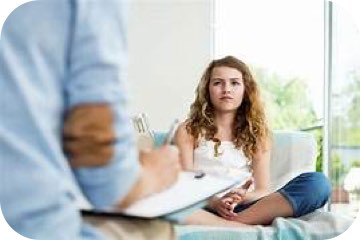 Early diagnosis and utilization of mental health services is critically important (Data, 2018). However, the stigma attached to mental health presents a barrier for youth who need help and support. Fear of being judged by their peers, parents, teachers, coaches, etc. is one reason why youth may be reluctant to reach out for the professional help and support they need. Additionally, their family may feel overwhelmed and intimidated in finding a professional.
We all need to support youth who are struggling with or suffering from a mental health condition, even if we're not a mental health professional. Often the first person to witness a child or teen having a problem is a teacher, school nurse or administrator, bus driver, parent, coach, club advisor, girl or boy scout leader or pastor. This caring adult may be the first person confided in, and thus becomes the one to help the child or teen get needed help and services.
A good starting point for a caring adult is to become aware of your own biases and attitudes towards mental health. Honestly addressing these attitudes can help you understand how you might respond if a child you know presents with a mental health concern. A youth may not necessarily approach you upfront. If this is the case, simply ask "Are you okay?" or "What's on your mind?" Listen non-judgmentally, express warmth and empathy and let them know they are not alone. This can feel very empowering to them.
You may even want to consider becoming a certified Youth Mental Health First Aid responder through the Youth Mental Health First Aid USA (MHFA) evidence-based training program. This program is beneficial to adults who interact with youth on a regular basis. It teaches participants to recognize the signs and symptoms of various mental health conditions and to be better equipped to respond to a youth who's thinking about suicide, reacting to a traumatic event or having a panic attack. It also helps connect youth to appropriate professional help. For more information, call 1-888-244-8980 x4 or visit MHFAinfo@thenationalcouncil.org .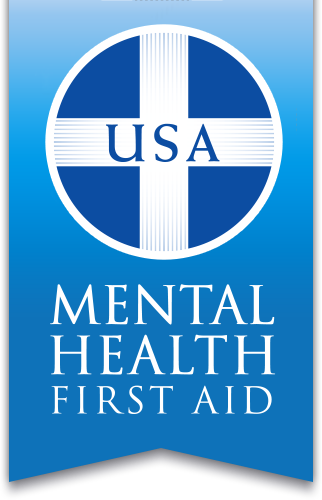 The New Jersey Department of Health was recently awarded a five-year grant, in the amount of $445,000 per year, for the New Jersey Family-Centered Mental Health Care Access Program. The Nicholson Foundation is supporting the work of this grant with a 20% funding match. This grant is supporting the Pediatric Psychiatry Collaborative – a network of regional, hospital-based Hubs – that has been providing consultative and referral support to pediatric primary care providers for the past 4 years. This grant will enhance the existing network with evidence-based telehealth, technical assistance and training. To date, 110,000 youth have been screened and 5,000 have been provided services for mental/behavioral health concerns.
All of us working regularly with youth have a responsibility to be aware of the serious lifetime impact that mental health issues can have on our youth. We can all assist a youth in need by responding appropriately and effectively to mental health crises.
References:
Data and Statistics on Children's Mental Health. (CDC, 2018, March 15). Retrieved October, 2018.
Data and Publications. (CDC, 2018, January 26). Retrieved October, 2018.
MHFA training program
Kids, teens win when mental health providers team with pediatricians, family doctors, UCLA study finds (UCLA, 2015, August 10)