Ocean City Intermediate School's Wellness Center
The Wellness Center at the OCIS came about after much success with the Wellness Center at the High School.  Our Superintendent, Dr. Taylor and other Administrators worked diligently with the community, including the Ocean City Education Foundation, to take the second Wellness Center from a possibility to a reality.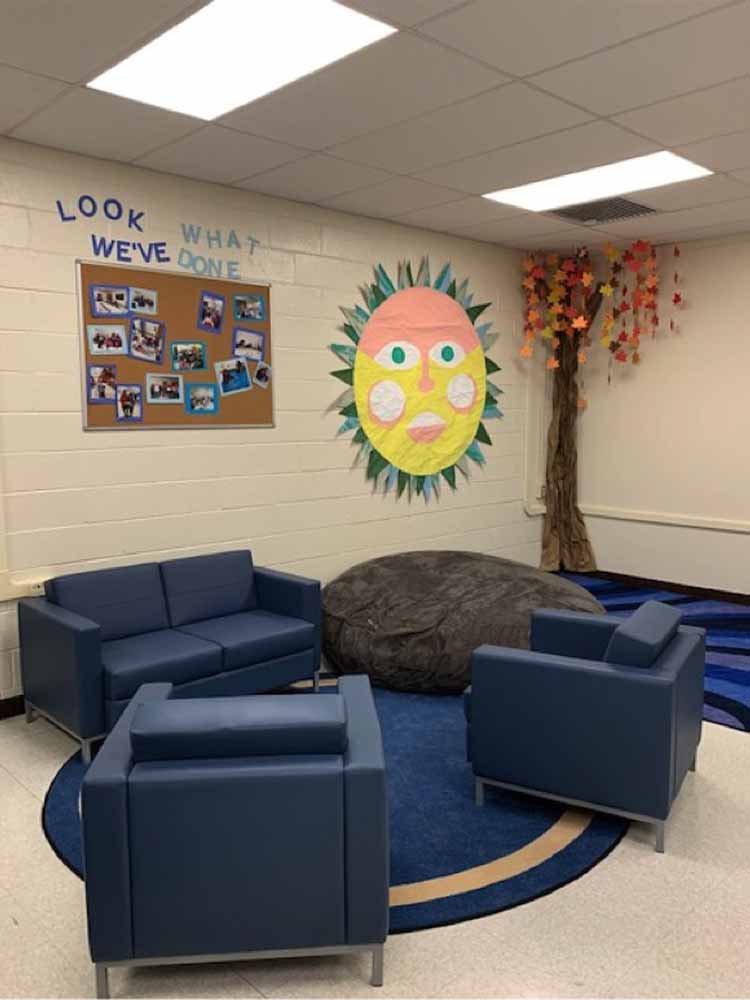 At OCIS students are being educated on mental health, learning signs and symptoms, identifying triggers, and learning coping skills.  Students visit the Wellness Center for various reasons including, but not limited to, individual check-ins with me, the school Social Worker/SAC, to calm down or regroup after experiencing heightened anxiety or experiencing a lack of ability to stay focused, and to participate in groups focusing on improving social skills, regulating emotions, and grief.
In the Wellness Center we like to focus on collaborations in-house and within the community.  We collaborate with guidance in bringing awareness to students in the classroom setting and collaborate with the Health teacher to provide additional resources to the students regarding stress reduction and to reduce the stigma of mental health. Once a month we welcome Gilda's Club to hosts a group for students impacted by cancer, either directly or indirectly.  We have a retired OC teacher visit every Tuesday to teach our 4th graders how to knit and a therapy dog visits students every Friday.
Aside from being the mental health hub of the school, the Wellness Center is also a place where I conduct interviews with students who are being honored for academic achievements,  a place for athletes to relax before a game, a place to reward positive behaviors with a pizza party, a quiet place for students to hang out or play air hockey during lunch/recess, and a place for students to explore ideas and get support with implementing new clubs/groups.
There are a few ways that students can access the Wellness Center.  If a situation is emergent, I will be notified on personal radio so I can address the situation immediately.  There is a mental health check in board in the Wellness Center that they can utilize in the morning or during lunches, they can fill out a brief request form located in the guidance office, and they may simply request to be seen to their teachers or me directly.
My overall goal for the Wellness Center is to provide all students with a calm, safe, judgement free environment that makes them comfortable for whatever their needs are, whether it is to sit on a bean bag chair for 10 minutes in silence before heading to class or to sit and talk with me about their biggest stressors.  This space is theirs and by adhering to their needs, we help uplift their overall mental and emotional wellbeing which will essentially help them be as successful as possible academically.