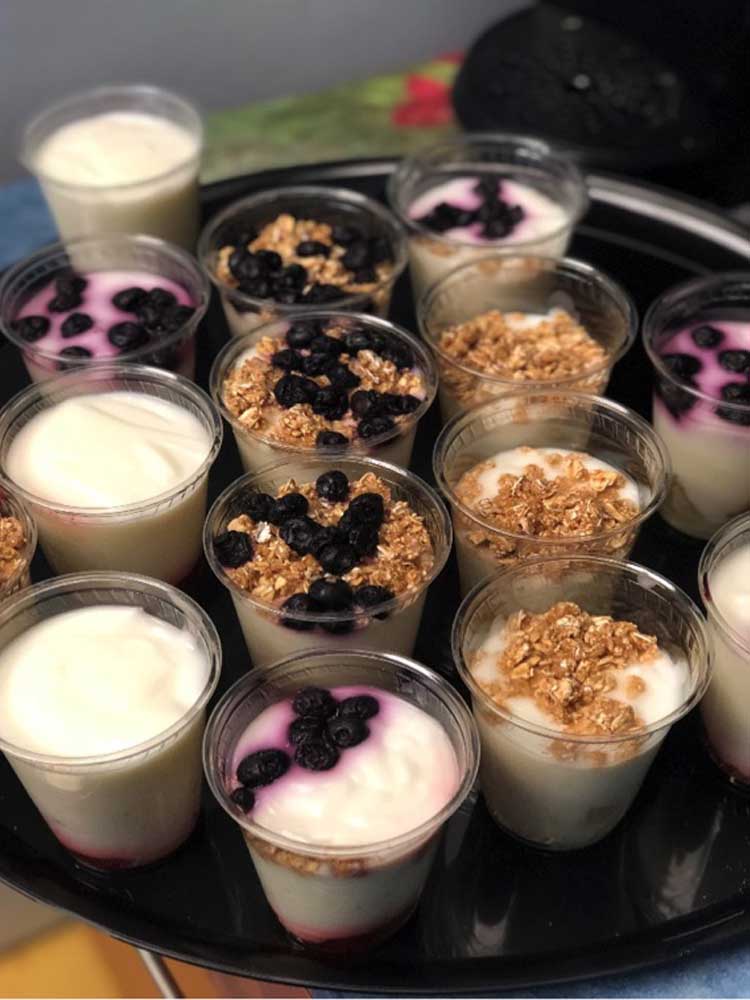 Clayton High School, Clayton
Title: "Doughnut" skip the healthier option!
Grantee: Clayton High School
Team Leader: Kate Hallinan
Content written by: Kate Hallinan
Every marking period (four times a year) Clayton Middle/High School hosts a Principal's List Breakfast. Over 70 students and parents come out each marking period to celebrate the academic achievement of our students over a free breakfast. In past years, our cafeteria staff has filled the buffet line with bagels, heavily frosted/sugared donuts, assorted giant pastries and fruit juice. With our district attempting to pursue a healthier environment, we knew this would be an easy thing to address. On December 11th, 2019 Clayton Middle/High School hosted our first breakfast of the year, and there wasn't a donut to be seen! Instead, our cafeteria put out bagels, fruit yogurt parfaits, a wide assortment of fresh fruit and bottled water.
According to Clayton High School Principal Mr. Visalli, "it was a nice and refreshing change. I really think the parents and students were pleased to see the healthier variety!" Due to this being an event that administration already budgets for, there is no foreseen issues with continuing with this healthier option for our families.