EmPoWER Somerset Presents Escape the Vape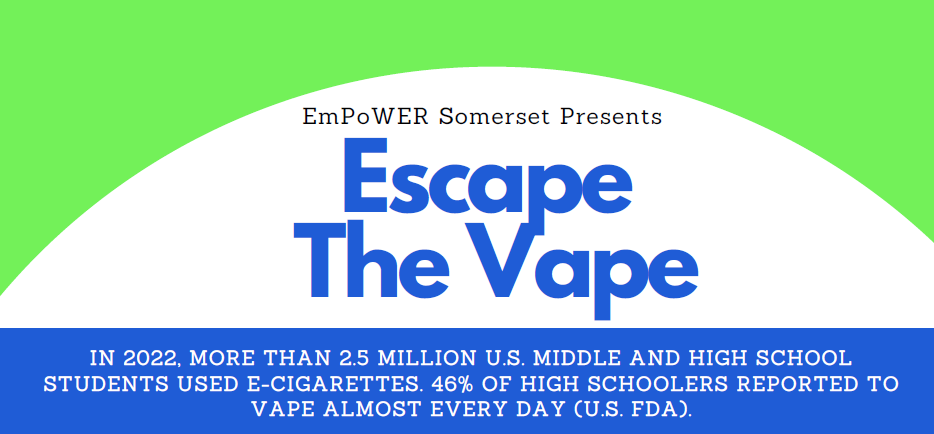 IN 2022, MORE THAN 2.5 MILLION U.S. MIDDLE AND HIGH SCHOOL STUDENTS USED E-CIGARETTES. 46% OF HIGH SCHOOLERS REPORTED TO VAPE ALMOST EVERY DAY (U.S. FDA).
Join us for a virtual discussion on the dangers of vaping, JUUL, and other tobacco products featuring, Robb Holladay. Featured on TV, radio and a variety of news outlets, Robb Holladay is an internationally in demand youth motivational speaker who presents to hundreds of thousands around the US and Canada.
Escape The Vape
Thursday
April 20, 2023
6:00-7:30 PM
(YOU WILL RECEIVE A ZOOM LINK VIA EMAIL)
THIS EVENT IS OPEN TO MIDDLE AND HIGH SCHOOL STUDENTS AND THEIR PARENT/CAREGIVER. YOUTH MUST BE ACCOMPANIED BY AN ADULT.